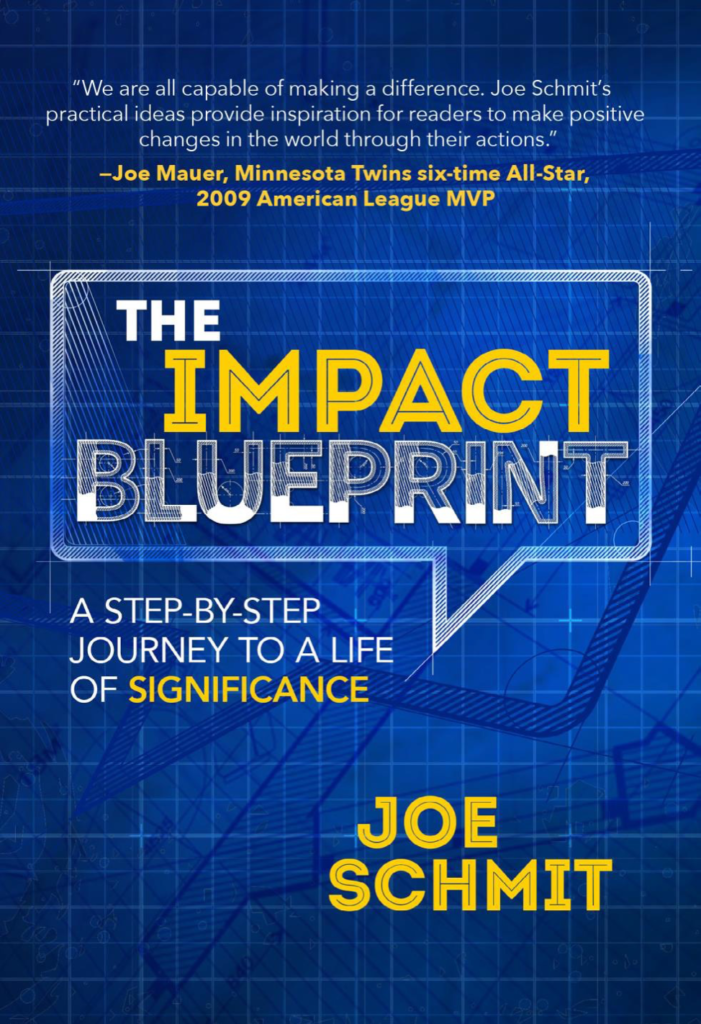 Pre-order Impact Blueprint
A Step by Step to Living a Life of Significance
Joe Schmit's followup to the best-selling "Silent Impact" 52 traits of people who make an impact in this world and live a life of significance.
List price $24.95
Special pre-order deal $20.00 [free shipping and tax included]
Books will be mailed out in late March.
Silent Impact:
Stories of Influence Through Purpose, Persistence and Passion
An award-winning book that captures the essence of people who live a life of impact.  Joe uses his reporting skills to research and tell stories of impact that are powerful, contagious and last a lifetime. Over 20,000 copies of Silent Impact have been sold.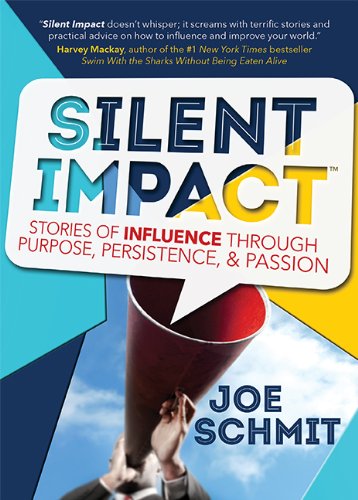 For scheduling and inquiries about bringing Joe to speak at your next event please contact: