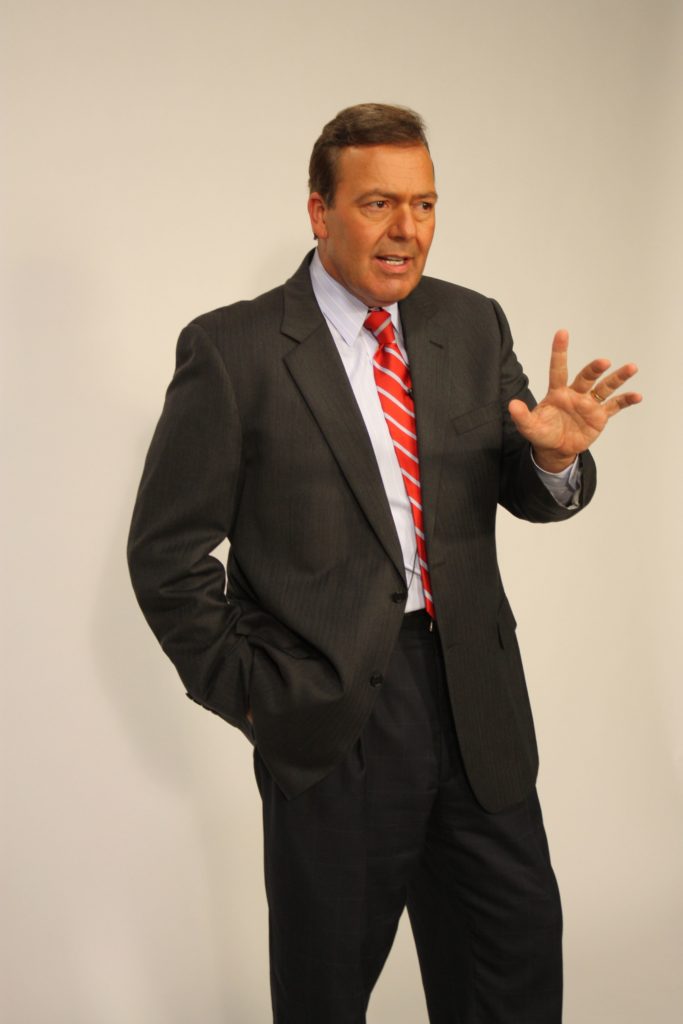 Joe Schmit is an author, award-winning broadcaster, community leader and popular keynote speaker. His book "Silent Impact" Influence Through Purpose, Persistence and Passion is now in its second edition.  His new book is titled "The Impact Blueprint," A Step by Step Journey to a Life of Significance. Joe was recently honored by the National Speakers Association (NSA) with the Certified Speaking Professional (CSP)designation.  Less than 15 percent of NSA members worldwide have achieved the CSP designation.
As a sports broadcaster he has covered every major sporting event in the past 4 decades and has interviewed many of the biggest names in sports.  He joined KSTP-TV in 1985 and has won 18 Emmys from the National Television Academy.  He was also honored with a National Headliner Award in 2001.

Before joining KSTP-TV in 1985, he was Sports Director for WBAY-TV in Green Bay, Wisconsin. His career also includes positions as weekend sports anchor for KCRG-TV in Cedar Rapids, Iowa and WKBT-TV in La Crosse, Wisconsin. Joe earned his degree in Mass Communications from the University of Wisconsin-La Crosse.
Joe left broadcasting for 3-years to become President of PMMG, a media and marketing company that had clients such as Polaroid, Sun Country Airlines, Ubid, Fingerhut and others. Joe was also the spokesperson for Sun Country Airlines on all their TV and radio commercials.

Joe is a long time youth mentor committed to advocating for a number of community organizations with Big Brothers and Big Sisters is at the top of his list. He is a past president and board member of the Big Brothers and Big Sisters of Greater Twin Cities.   He has raised over $3 million for the organization through the Joe Schmit Celebrity Golf Tournament which had a 16-year run. In 2000, he was the winner of the Jim Kelly Distinguished Service Award from Big Brothers and Big Sisters and in 2001, a winner of the Odyssey Award for commitment to youth mentorship.
Joe was also honored as the Juvenile Diabetes Research Fund (JDRF) Community Leader of the Year in 2005. He was named the 2018 winner of the Mike Givens Award for his work with MG Charities which is working to find a cure for brain cancer. He is past president and board member of the Fairway Foundation and has contributed time to many other charitable organizations. Joe and his wife Laura chaired a four million dollar capital campaign for VEAP, the largest food shelf in Minnesota. 
"We make our biggest impressions when we're not trying to be impressive."
- Joe Schmit
Joe has met and interviewed thousands of athletes, coaches, leaders and people who are game-changers in their fields.  He studies how their Silent Impact has made them significant.
For scheduling and inquiries about bringing Joe to speak at your next event please contact: